Hospital preparations / clinical study preparations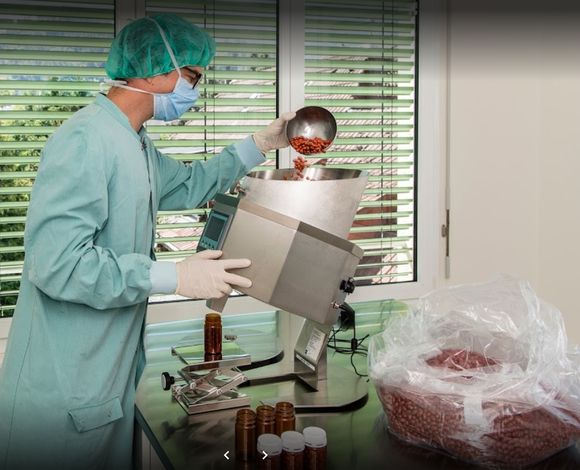 We will be happy to take a look at your special requests and will immediately let you know if we can manufacture the product for you.
We manufacture a wide variety of pharmaceuticals for use in hospitals and at home. Thanks to our range of production departments, we can manufacture capsules, pre-filled syringes, ampoules, PP bottles, tubes, monodose sachets and many other forms of dosage depending on your needs. Our experts will also be happy to advise you on the development of new products.

We can also support you in the execution of clinical studies. We manufacture clinical investigational medicinal products according to GMP guidelines that can be used as study drugs or placebos.
As an experienced manufacturer of study preparations, we will be happy to advise you on how to complete your study, and can offer you the following services both in Switzerland and internationally:

- Manufacturing / blinding
- Storage (at room temperature, cool, frozen)
- Delivery to a range of study centres
- Taking back and destruction
- Unblinding in emergencies
- Assistance with any issues with Swissmedic or the Ethics Committee

Our in-house logistics department offers direct deliveries across Switzerland several times a week.