For referring doctors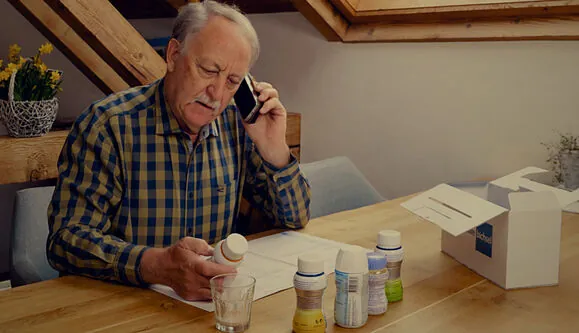 Oral food supplements and sip feed products:
Would you like to prescribe sip feed products to your patients but leave the choice of manufacturer and flavour up to them? Then you will benefit from our starter sets. They contain a range of similar products in various flavours from different suppliers.

Which health insurance provider, which request for coverage or which prescription?

You can see the current overview here:

articles for clinical nutrition in stock

6500